Meal Idea–Luau Salad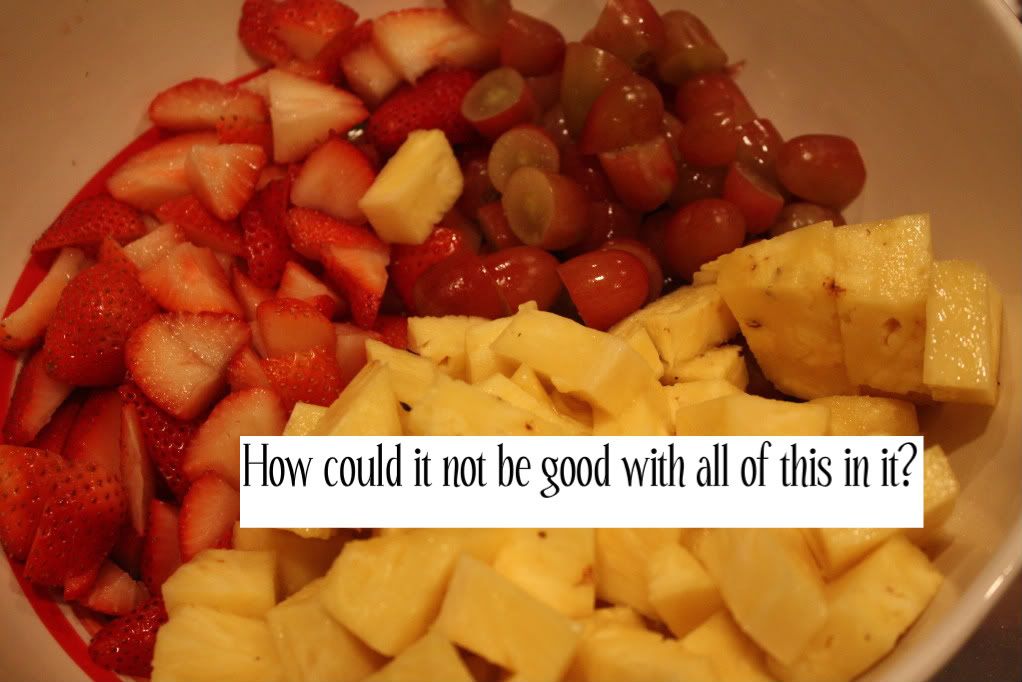 My five kids LOVE this salad. They named it the "Luau Salad" and it is quite easy to whip up.
Ingredients:
Chicken Breast, grilled and sliced (1 per person)
Strawberries, sliced (1/2 cup per person)
Pineapple Chunks, drained (1 can)
Mandarin Oranges, drained (1 can)
Red Grapes, cut in half (1/4 cup per person)
Flaked Coconut, if desired (1/2 cup)
Spinach or Romaine Lettuce, if using romaine, chop (3 cups per person)
Directions:
Toss all ingredients together in a large salad bowl. Serve with a low fat poppy seed dressing or a fat free raspberry vinaigrette.